A PROGRAM THAT LET YOU DISCOVER TAHITIAN DANCE TOGETHER 





This program is especially designed for honeymooners –a half-day
program to discover the practice of dance.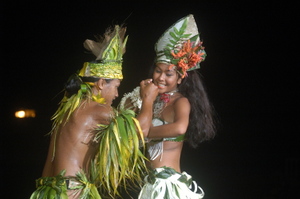 The basic program consists of a discover workshop for man and woman, and with a special rate.

The workshop can take place in Moorea at , It can also take place on your lodging spot, if your hotel or pension agrees. Or in Temae, on a spot located nearby the Moorea Golf club.
It can take place too in a large traditional house at Pihaena, in the Cook's bay.