MAHA MINI WORKSHOPS IS SCHEDULED ON A FULL DAY OR ON TWO HALF DAYS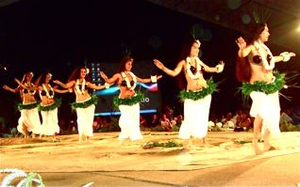 MAHA mini workshop includes four hours of class and a small lecture on dance, - 30 minutes  with questions & answers.

The two-day formula consists of two sessions of two-hour class, during two consecutive days.

The full day formula includes one session of two hours in the morning and one session in the afternoon.


MAHA mini workshop offers you the opportunity to discover the practice of dance, basic principles that rule it, and to learn the bases.
You will learn the two main steps, balancing (tamau) and rolling    
(fa'arapu).
Also an elementary enchained movement
will allow you to initiate to the technique and the gesture of Tahitian dance.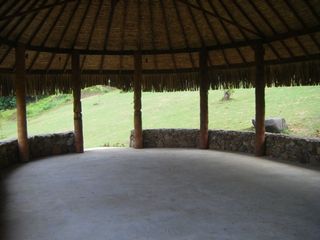 The pareo is necessary for dancing.
you can wear your own pareo.
        the spot of the workshops : a traditional house